<![if !vml]><![endif]>

Ex High Street Stores and Supermarket Returns

<![if !vml]><![endif]>

Sale

Timed Online Auction

Date:

Starts 5pm on Friday 21st September; bidding ends from 7pm Monday 24th September

Details:

400+ lots of supermarket returns to include speakers, headphones, cables, hard drives, beauty, kitchenware, toys, stationery, garden, crockery, lighting, wall art, etc.

<![if !supportMisalignedColumns]>
<![endif]>
On View:

Saturday 22nd September from 9am until 12noon and Monday 24th September from 9am until 3pm at Unit 7, Ings Mill Complex (off Milner Way), Ossett, WF5 9HQ.

Collection:

10am until 4pm Tuesday 25th September, Wednesday 26th September and Thursday 27th September only. All items to be paid and collected in full by 4pm on Thursday 27th September.

<![if !vml]><![endif]>
Music Auction

Sale

Timed Online Auction

Date:

Starts 5 pm Friday 12th October and ends from 7 pm Tuesday 16th October

Details:

Large music related auction to include:

4000+ LPs – classical, rock, pop, jazz, etc.

1500+CDs – many classical

Vintage turntable, amps, speakers and other equipment

Instruments – including guitars

On View:

Saturday 13th October from 9 am until 12 noon

Collection:

Wednesday 17th October, Thursday 18th October and Friday 19th October from 10 am until 4:30 pm

Motor vehicles, catering equipment, contents from a supermarket, etc.

Sale

Live with internet bidding

Date:

Monday 15th October at 10 am

Details:

Sale to include food and household products from a small supermarket

5 x pallets of cans of de-icer (in smaller lots)

Supermarket trollies, cages of office equipment and supplies

At 1 pm prompt: Motor Vehicles to include Toyota Auris Hybrid [63] [deceased estate, 31,000+ miles], Suzuki Swift VVTS GLX [56], Kia Sedona [54], Citroen C4 Cool [07], Yamaha YBR 125 Motorbike [12], Drive Medical Ltd Easy Rider 3-wheel road registered mobility scooter, 3 x other mobility scooters by Viking, Stirling and Pride, 2 x car trailers, 4 x outboard motors, domestic car maintenance equipment including compressors, socket sets, etc., commercial vehicle wax, etc.

On View:

Saturday 13th October from 9 am until 12 noon and morning of sale from 9 am.

Collection:

Day of sale until 4:30 pm, Tuesday 16th October and Wednesday 17th October from 9 am until 4:30 pm.

All invoices to be paid for and lots collected by 4:30 pm on 17th October.

Complete contents to a 4¶ Village Inn and Small Hotel, North Yorkshire

Sale

Live with internet bidding from our Milner Wy saleroom

Date:

Monday 22nd October at 10am

Details:

High quality bar and restaurant tables and chairs, bar fittings, pictures and prints,  memorabilia, residual wet stock, catering equipment, contents from ten hotel bedrooms, maintenance equipment, outdoor furniture, etc.

On View:

Further details in due course.

Collection:

Further details in due course.
Live internet bidding available for all our sales via
<![if !vml]>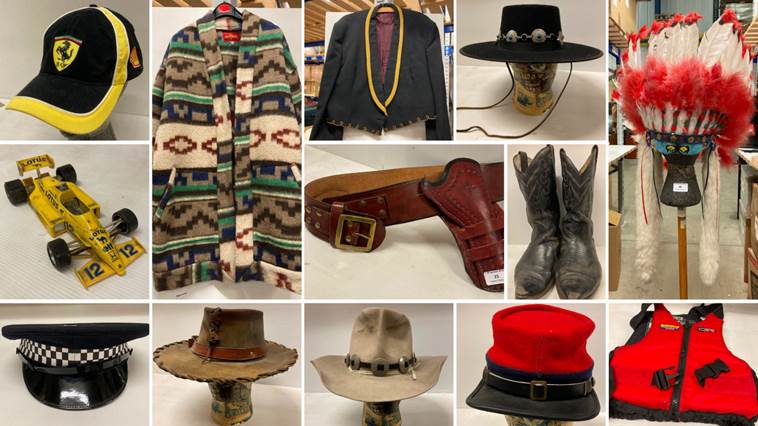 <![endif]>
___________________________________________________________________________________________________________
Important Notes
All C. W. Harrison & Son sales are held under instructions received from Liquidators, the Insolvency Service, the H.C.E.O., under distress warrants for rent and Council Tax, H. M. Revenue & Customs and other sources. Clientele are strongly advised to inspect our conditions of sale. These are shown in all our catalogues, on our website www.cwharrison.com, or by request.
VAT: Sale on a VAT exclusive basis. VAT at the appropriate rate to be added to the amount of the final bid. Items subject to VAT are marked with an * in the catalogue, all lots marked M are subject to the VAT Margin Scheme and all lots marked Z are zero-rated.
Buyers Premium: Would clientele please note that a Buyers Premium of 15% plus VAT will be applicable on all lots.
Payment: The Conditions Of Sale refer strictly to a CASH settlement. Cheques will not be accepted unless arrangements are made with the auctioneer's offices prior to the sale day. Payment can also be made by credit and debit cards (customer, not present transactions not accepted), bank transfer or bank draft.
Money Laundering Regulations: Under no circumstances can C. W. Harrison & Son accept cash payments in excess of £7,000
Please Note:
1 Official proof of identification must be produced to obtain a bidding card (i.e. driving license or another official document with name and current postal address thereon), otherwise a refundable cash deposit of £50.00 (£200.00 if bidding on vehicles) must be paid to the Registration Clerk - WITHOUT EXCEPTION.
2. Due to insurance company requirements, the Auctioneers' staff are no longer able to assist with the loading or unloading of customers vehicles.
3. The Auctioneers' staff are no longer able to bid on behalf of clientele except on the basis of the proxy form.
4. Would clientele wishing to bid for private and business purchases please obtain TWO bidding cards, as NO splitting of invoices can be done after the sale.